You have just finished your O Levels and are planning for your next study options. The majority of Singaporeans will stay on in Singapore to study at a Junior College, Polytechnic, ITE.  However, there is a steady and growing number of Singaporeans who are choosing to study in UK after O levels. Why UK, you might ask?
There are a variety of reasons why you should consider to study in UK. Some of these reasons might be exclusively academic for you. But in addition to the quality education, you will gain a lot of value from this unique experience if you choose to study in UK. Let's take a closer look.

Past articles: What to do after O levels? JCs and Polys are not the only way out.
Academic Benefits
The academic benefits are probably the main reason why choosing to study in UK could be the best decision you take in your life. In 2017, 7935 Singaporeans studied in the UK for either an undergraduate or postgraduate degree.
The UK and its hundreds of universities have an acknowledged reputation for academic excellence. You can consistently find UK universities ranked highly in publications by The Complete University Guide, Guardian, Sunday & Times as well as QS . The most famous ones you hear about are University of Cambridge, University of Oxford, Imperial College London, Durham University, University of Sheffield, London School of Economics, University College London. You can also literally find any course you want in the UK and you will find at least one (likely more) schools that will help you excel in your area of expertise.

Fun Fact: Did you know that British scientists and institutions have won almost 131 Nobel Prizes? The first U.K. Nobel Prize winner was Ronald Ross who won the Nobel Prize for Medicine in 1902.
Work opportunities
For students who want to earn a bit of pocket money to supplement their monthly expenses, the good news is that you are allowed to work while you study in UK during university. During the regular academic year, you are permitted to work part-time up to 20 hours per week.
Those seeking further work experiences can apply for a sandwich course. Your university will help you find employment during your third or fourth year of study in UK. Most local employers in Singapore value overseas practical experience so this will give you a leg up over your peers when you return to Singapore.

Related articles: NS Deferment to study overseas after O levels in Singapore

Shorter Education Duration
UK degrees generally take less time to attain than degrees in other countries. Where other countries take at least four years for an undergraduate degree and two years for a postgraduate degree, British universities only take three years for an undergraduate degree and one year for a postgraduate (unless you are in research, then it may take 18 months to 2 years). That means that you are spending less money overall.
On top of that, there is a lot of scholarships and grants available from UK universities or certain institutions. Over 20,000 international students have gotten financial aid from the UK government.
The application requirements and amount awarded vary from university to university every year. It is advisable to search for scholarship information directly from the university website for the latest offers.

Gateway to Europe
If you want to travel across Europe, the UK is the place to be. In the United Kingdom alone, you can travel to Scotland, Wales, and Northern Ireland and learn about the different backgrounds and lifestyles in each country. Public transportation makes it simple to travel the entire United Kingdom and take in the sights and sounds. As a student, you can receive special rates for transportation when you buy monthly passes.
Related articles: Study in USA after O levels in Singapore

Those same public transportation routes can be utilized to reach the rest of Europe. The Channel (English Channel Tunnel) can take you right into mainland Europe within a day. You can obtain public transportation passes for the countries close to the UK, and you can explore wherever you want on the continent. Just make sure you have the necessary paperwork to do so (passports), and take the time you'll have on weekends and long breaks in order to take in the sights and sounds of the rest of mainland Europe.

Study in UK with a Student Visa
In order to stay in the UK as an international student, you must have a student visa.  Singapore is classified as a low-risk country which makes getting a UK student visa incredibly easy.  Nonetheless, it can be daunting if you don't know where to start. Global Study Abroad simplify it for you by hand-holding you every step of the way.
A student visa in the UK is called Tier 4 visa. There are two types of Tier 4 visas:
Tier 4 (General) – For students
Tier 4 (Child) – For children aged 4 to 17
Global Study Abroad provides visa assistance to all our students who intends to depart for their in UK after O levels. Visa assistance provided by Global Study Abroad will provide you a step-by-step guide and face-to-face assistance free of charge. You will learn the steps and documents you'll need to prepare for before you head to the visa application centre.

Pre-university education after O levels
Students are not allowed to progress to university programmes directly after O levels to study in UK. Unlike Singapore where many students choose either the Junior College or Polytechnic route before entering university, UK offers Foundation Year programmes where you can study specialised pathways like Business or Engineering. This course is typically 8 months or 3 terms in duration and upon successful completion, students can then apply directly to the linked undergraduate programme. An example of Foundation program in UK would be Bellerbys College.
Take a look at Global Study Abroad's Foundation/University Preparation page for more information.
Degree recognition in Singapore
A degree in law or medicine in the UK commands a level of recognition second to none. However, before dedicating yourself to 3 to 6 years of undergraduate programme, it is vital know your professional degree in certain areas are recognised by the respective professional bodies in Singapore. For example, a person who intends to be a vet should know that the overseas degree must be recognised by the Agri-Food and Veterinary Authority in Singapore.
Law – Ministry of Law
Architecture – Board of Architecture
Engineering – Professional Engineering Board
Accountancy – Singapore Accountancy Commission
Medicine – Singapore Medical Council
Dentistry – Singapore Dental Council
Physiotherapy and Occupational Therapy – Aliied Health Professions Council
Veterinary – Agri-Food & Veterinary Authority
Psychology – The British Psychological Society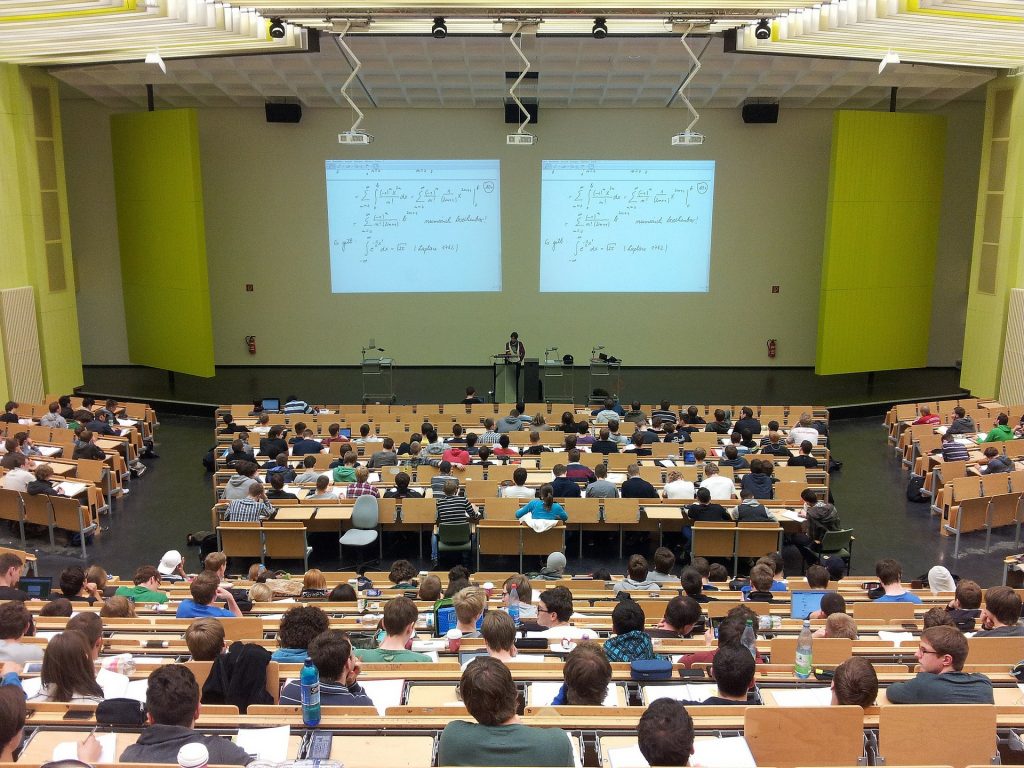 Do not wait to plan for your future! Plan early! There are intakes to study in UK available in September every year for all undergraduate degrees. For Foundation programmes, there are typically 3 intakes per year. If you are interested to find more about how to study in UK after O levels, enquire with us at Global Study Abroad. Together we can plan your future for the optimal route to get you your degree. If you are interested to check out our Facebook page, please click here.

Enquiry Form