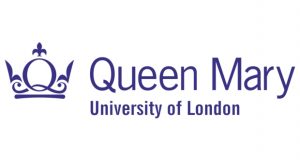 Opened in 1785 as The London Hospital Medical College, Queen Mary University of London is recognised as an international hub of education and research excellence. It is one of the UK's leading research focused higher education institutions. As a member of the Prestigious Russell Group and the internationally recognised University of London, the University has constantly shown outstanding performance for excellent teaching, research and results from the 2014 Research Excellence Framework placed it in the 9th place among multi-faculty institutions in the UK, confirming its place as a world-leading university. Queen Mary also ranks top in London for student satisfaction (National Student Survey 2016) of subjects such as Medicine, Dentistry, Law and English.
Queen Mary University of London is rated 119th in the world in the 2019 QS World University Ranking. The University is also ranked 121st in the world and 14th in the UK according to the 2018 Times Higher Education World University Rankings. The University has also been accoladed the Athena Swan Bronze and Silver awards 7 and 3 times respectively since 2007.
Queen Mary University of London is also associated with 8 Nobel Laureates in the area of Medicine / Physiology, Chemistry and Physics.
Queen Mary University of London's academic departments are divided into the 4 faculties:
Faculty of Humanities and Social Sciences

Faculty of Science and Engineering

Faculty of Medicine and Dentistry

Interdisciplinary Life Sciences
Academically, the University's strength lies in Performing Arts (23rd), English Language and Literature (32nd), Law and Legal Studies (34th), Dentistry (7th) and Medicine (7th)
Courses available:
Undergraduate, Postgraduate (Taught and Research)
Intake(s)
September, January
Queen Mary University of London's academic departments are divided into the 4 faculties:
Faculty of Humanities and Social Sciences

Faculty of Science and Engineering

Faculty of Medicine and Dentistry

Interdisciplinary Life Sciences
Academically, the University's strength lies in Performing Arts (23rd), English Language and Literature (32nd), Law and Legal Studies (34th), Dentistry (7th) and Medicine (7th)
Courses available:
Undergraduate, Postgraduate (Taught and Research)
Intake(s)
September, January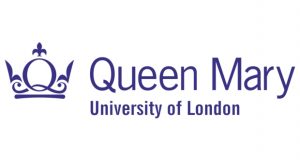 Courses available:
Foundation - for entry into 1st year of degree program
Humanities and Social Sciences

Business and Management

Science and Engineering
Pre-Masters - for entry into postgraduate degree
Humanities and Social Sciences

Economics and Finance
Pre-Sessional Programme - A summer programme designed to develop English Language and academic study skills, in preparation for undergraduate or postgraduate degree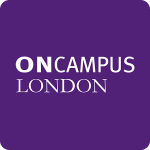 Undergraduate Foundation Programme (UFP) - For entry into 1st year of degree program at a top UK university or University of London Partner Universities
Pathways:
Business

Engineering and Physical Sciences

Humanities and Social Sciences

Life Sciences
Intakes:
June, Sep, Jan
International Year One (IY1) -  For entry into 2nd year of degree program of the following courses at Birkbeck University of London:
BSc (Hons) Accounting

BA (Hons) Accounting and Management

BSc (Hons) Accounting and Management with Finance

BSc (Hons) Business

BA (Hons) Management

BSc (Hons) Marketing
Intakes:
Sep, Jan
Master's Foundation Programme (MFP) - For progression to Master's degree at University of London College partners, or other universities in UK
Pathways:
Business, Economics, Finance and Management

Medical and Life Sciences

Engineering and Sciences

Social Sciences
Intakes:
Mar, Jun, Sep, Jan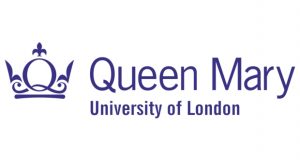 Courses available:
Foundation - for entry into 1st year of degree program
Humanities and Social Sciences

Business and Management

Science and Engineering
Pre-Masters - for entry into postgraduate degree
Humanities and Social Sciences

Economics and Finance
Pre-Sessional Programme - A summer programme designed to develop English Language and academic study skills, in preparation for undergraduate or postgraduate degree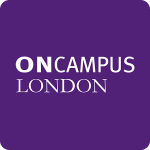 Undergraduate Foundation Programme (UFP) - For entry into 1st year of degree program at a top UK university or University of London Partner Universities
Pathways:
Business

Engineering and Physical Sciences

Humanities and Social Sciences

Life Sciences
Intakes:
June, Sep, Jan
International Year One (IY1) -  For entry into 2nd year of degree program of the following courses at Birkbeck University of London:
BSc (Hons) Accounting

BA (Hons) Accounting and Management

BSc (Hons) Accounting and Management with Finance

BSc (Hons) Business

BA (Hons) Management

BSc (Hons) Marketing
Intakes:
Sep, Jan
Master's Foundation Programme (MFP) - For progression to Master's degree at University of London College partners, or other universities in UK
Pathways:
Business, Economics, Finance and Management

Medical and Life Sciences

Engineering and Sciences

Social Sciences
Intakes:
Mar, Jun, Sep, Jan
Contact Us
Please fill in your details below and we will get back to you shortly