Many A-Level students every year try their best to enrol into prestigious universities across the world. However, some are held back from such options due to their grades and being unable to make the entry requirements for their desired program.  Many would think that this is the end of the road here, and opt to study something out of their passions and slug away through university just because they have to do it. Do not fall into this trap, there are options and 2nd chances available for students who are determined, passionate and focused on what they want to study and work as.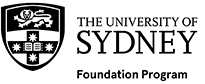 Specifically for A-Level student there are options in the Australian National University, and the University of Sydney which provide a short 17-week pathway into most courses offered in the respective universities. E.g. Veterinary Science, Law or Accountancy. Through this pathway You are guaranteed (provided you pass the course) a place within either ANU or University of Sydney. This is a faster and cheaper option than a 40-week foundation program or re-taking you're A-Levels from scratch as a private candidate.
This program would allow you to complete university education faster than your peers too! As a 17-week express program/high achievers program, and the following 3-4 year program it would set you apart from your peers. You would be enrolling into one of the top universities in Australia and across the globe, with a recognized and legitimate degree. The exposure you get as an international student is incomparable, the experience you gain living independently would go towards building your character and life skills necessary to thrive in the working world. Furthermore studying in Australia has a distinct advantage over anywhere else in the world. As long as you have studied for 2-years in an Australian institution, you would be given a 2-year working visa after you graduate, giving you work opportunities away from Singapore.
"ANU College has a dedicated and enthusiastic group of teachers who have truly been a great source of motivation in my learning process. The rigorous curriculum and academic philosophy of the college has been instrumental in helping me acquire the academic skills required for tertiary education at the Australian National University (ANU). " Victoria, Singapore – ANUC Student
The estimated cost of such a program is AUD$16,279. On first glance this might look expensive for a 17-week program, however here at Global Study Abroad we have study grants that will cushion the cost of such a course. Furthermore here at Global Study Abroad we would also advise you on taking Scholarships, application of Scholarships and Bursaries, provided by the universities. All of this would make your education a lot cheaper and more affordable.
Ultimately, college is an important phase in life and your choice of college is likely to play a big part in your future. For those of you looking for a springboard to greater things, ANUC and University of Sydney Foundation Programs provides this and much more. For more details on ANUC and University of Sydney, please email us at info@gstudyabroad.com or fill in the enquiry form down below! We can help you from wherever you are in the world. You can also call us at +65 63521121. To find out more about our referral and partner schemes, please email us at partners@gstudyabroad.com