Queen Margaret University has been at the forefront of occupational therapy since its introduction as a degree in the UK system. The university's efforts in Occupational Therapy is cutting-edge and is shown by being the 1st Scottish Honours Degree in Occupational Therapy and also the 1st diploma to degree conversion course for professional occupational therapists. This pioneering spirit in Occupational Therapy is also shown by being the 1st UK appointment for Professorship in Occupational Therapy. Making Queen Margaret the first and foremost university in the UK for Occupational Therapy, and its model of education in this field is duplicated across the UK as a standard of excellence, learning and research. Begin exploring options at one of the forerunners in Occupational Therapy at QMU! Do not miss out on this chance to further your career and learn more about Occupational Therapy at this incredible institution!

QMU strongly believes that the primary goal of professional occupational therapists is to bridge the gap and make it possible for people to once again engage in occupations of daily living. Occupational therapists are therefore integral to the maintenance of the standards of living for the elderly, disabled or injured. QMU's curricular approach is client-centric, holistic and concerned with the utmost promotion of healthcare and well-being. Occupational therapists help people achieve this by working personally and in communities to enhance client's capabilities to engage in occupations.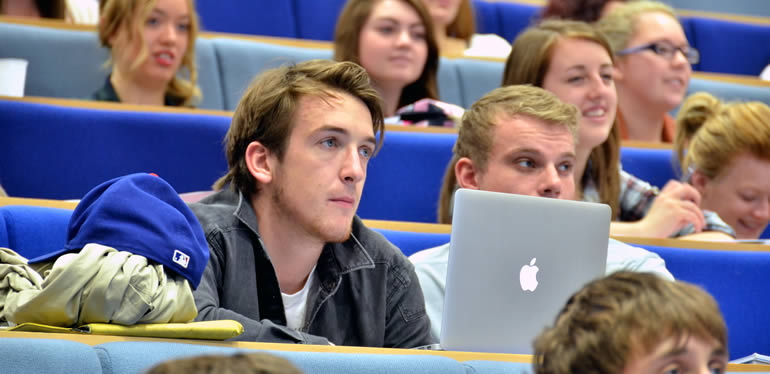 Occupational Therapy is a speciality of QMU, its department in is one of the largest faculties on campus with a stellar track record for research, education and teaching. QMU offers a wide variety of courses in Occupational Therapy some are featured below:
BSc (Hons) in Occupational Therapy
PG Diploma in Occupational Therapy (Pre-Registration)
MSc in Occupational Therapy (Pre-Registration)
MSc in Occupational Therapy (Post-Registration)
For those of you who already have a Diploma in Occupational Therapy or a related field, you are able to apply for a degree conversion program. This program cuts short the duration of your studies depending on the modules you may be able to transfer to QMU. The amount and duration exempted may differ on a case by case basis; but most students are able to enter into the final year or at least second last year of studies at QMU!
One of the most enticing features of Occupational Therapy at QMU is its vast international links for jobs and internships and the ERASMUS (European Region Action Scheme for the Mobility of University Students) opportunities for its graduates and undergraduates. QMU has excellent exchange opportunities with other Occupational Therapy courses across Europe, in Norway, Portugal and Germany. Faculty staffs have research and educational links with counterparts in Canada, the United States, Holland and Poland, which students can tap on. Furthermore QMU has constantly been an active and participating member in the European Network for Occupational Therapist in Higher Education (ENOTHE), since its creation in 1997, continuously providing to its field of research, work and achievements at the European level.
Ultimately, pursing higher education is an integral part of life and the choices made for education is a big part in anyone's future. If Occupational Therapy is for you, there is no better place to go than QMU. For any further details on Entry Requirements & Application procedures to QMU's Occupational Therapy program, please email us at info@gstudyabroad.com or fill in the enquiry form down below! We can help you from wherever you are in the world. You can also call us at +65 63521121. To find out more about our referral and partner schemes, please email us at partners@gstudyabroad.com.