USACC 2020 has successfully concluded. For application to community colleges or further enquiries, please fill in the form below or contact us at +65 63521121. You can also email us directly at info@gstudyabroad.com.
Inviting all N(A/T), O, A level, ITE, IB, Polytechnic and Private Diploma students and parents to find out what extraordinary opportunities USA education can offer through transfer education. Come attend this Overseas University Fair in Singapore for FREE. Bring your certificates and transcripts for on-the-spot application.
What is USA Community College?
Public colleges teaching lower division courses (Year 1 and 2 of an undergraduate degree) to students to transfer with their credits to become a Junior in an accredited university

Statistics show that one-fifth (almost 100,000) of all international undergraduate students in the USA study at Community College; 45% of American baccalaureate students start at a 2-year college

Offers short-term Certificates, High School Diplomas and Associate Degrees

Often cost 1/3 or more than universities

Lower entry requirement, SAT not required

Top five states: California, Texas, Florida, Washington state or New York state

Why choose to study in USA Community College?
Transfers to top universities such as Stanford, Columbia, Brown, USC, Cornell, UC Berkeley, UCLA, UC San Diego and many more

Guaranteed Transfer Admission to universities

Honors program available allowing students to have priority admissions to top universities such as UCLA

Transfer University Partnerships through formal Articulation Agreements between community colleges and universities

Lower tuition and fees when compared to other countries or universities, save as much as USD20,000 - USD$35,000 per year

Tuition fee payment at the college before start of class (payment by quarters)

Earn High School Diploma while taking the Associate degree in 2 years

Courses are equivalent to what Freshmen (1st year) or Sophomore (2nd year) would typically take at a university

Flexible credit system that allows for selection of subjects and change of majors

Multiple intakes per year in Spring (March/April), Fall (August/September) or Winter (January)

Summer (June/July) semester intake could be available

Homestay or On-campus* accommodation available

On campus based work opportunities for international students

Partial and merit-based scholarships available

National Service (NS) deferment for males is possible (subjected to approval by CMPB, Ministry of Defence)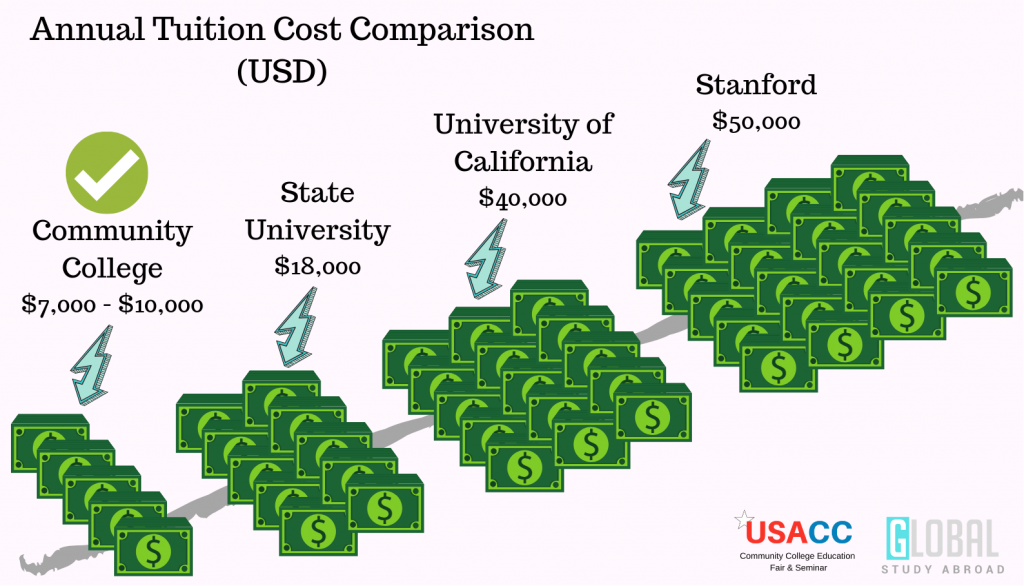 We have assembled some of the Best USA Community Colleges:
1) Diablo Valley College, CA
2) San Mateo College, CA
3) Foothill College, CA
4) De Anza College, CA
5) Contra Costa College, CA
6) Canada College, CA
7) El Camino College, CA
8) San Jose City College, CA
9) Skyline College, CA
10) Los Medanos College, CA
11) Green River College, WA
12) Highline College, WA
13) Walla Walla Community College, WA
14) Everett Community College, WA
15) Seattle Central College, WA
16) Bellevue College, WA
17) Kapiolani Community College, HI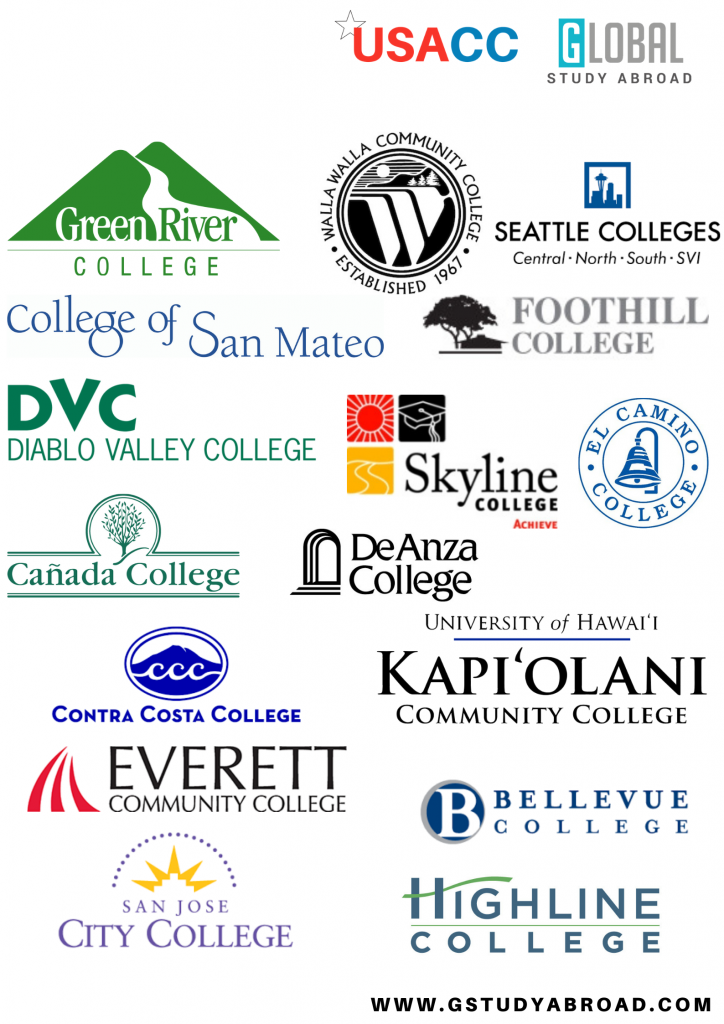 Selected Majors
Accounting
Aeronautical Science
Aerospace & Advanced Manufacturing
Art
Animation
Anthropology
Automotive Technology
Biology
Biological Sciences
Biotechnology
Broadcasting
Business
Carpentry Technology
Chemistry
Child Development
Communications
Computer Information Systems
Computer Science
Cosmetology
Criminal Justice
Culinary Arts
Dance
Database Design
Digital Arts
Digital Media
Drama
Early Childhood Education
Earth Science
Economics
Education
Engineering
Engineering - Aerospace
Engineering - Biomedical
Engineering - Civil
Engineering - Electrical
Engineering - Chemical
Engineering - Computer
Engineering - Mechanical
English
Enterprise Networking
Enterprise Security Professional
Environment Horticulture & Design
Environmental Science
Environmental Studies & Sciences
Fashion Design
Film/TV Production
Forensic Technology
Geographical Information Systems
Geography
Geology
Graphics & Interactive Design
Health/Medical Technology
History
Hospitality Operations
Hospitality Operations Management
Humanities
Information Technology
Interior Design
International Business
International Relations
Journalism
Kinesiology
Legal Administration
Liberal Arts
Machining & Manufacturing Technology
Maintenance Mechatronics
Management
Marketing & Entrepreneurship
Mathematics
Media Arts
Music
Music Techonology
Network Administration & Security
Nursing
Occupational Therapy
Pastry Arts
Philosophy
Photography & Digital Imaging
Physical Education & Human Performance
Physics
Political Science
Pre-Dentistry
Pre-Engineering
Pre-Medicine
Pre-Pharmacy
Pre-Veterinary
Psychology
Public Relations
Radiologic Technology
Real Estate
Science
Screen Writing
Social Science
Sociology
Speech Communication
Theatre Arts
Theatre Technology
Travel & Tourism Operations
Travel & Tourism Operations Management
Veterinary Technology
Water/Wastewater Technology
and many more....
Seminar Highlights -
Speaker: Dr Luan Jing
Topic: University Transfer Admission (UTA) and University Freshman Admission (UFA) - Assessing Your College Opportunities via the College University Partnership (CUP) of 145 American Universities
Time and Location: 1030am, Seminar Room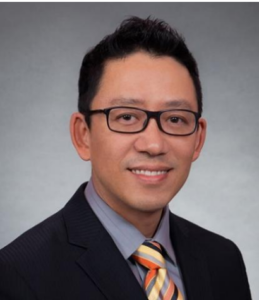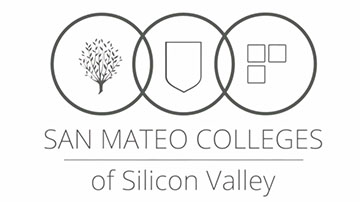 Dr. Luan Jing, President of San Mateo Colleges of Silicon Valley and Provost of International Affairs of San Mateo County Community College District. SMCCCD comprises of Skyline College, Canada College and San Mateo College.
In 2017-2018, Skyline College was the top international student transfer college to UC Berkeley with 50% of its international students gaining admissions. Canada College was 3rd with 42% and College of San Mateo in 15th with 24%. College of San Mateo had a 86% admission rate to the entire University of California system. Located in the No. 1 Safest communities in Silicon Valley, students enjoy internships at nearby headquarters of high tech companies.
He received his postgraduate degrees in the U.S. (Ph.D. from the Mary Lou Fulton School of Education at Arizona State University and Institute of Education Management Certificate of Completion from Harvard University).
He is the incoming President of American International Recruitment Council (AIRC), founding member of College University Partnership (CUP) and the past-Chairman of Study California (studycalifornia.us). Previously, he was the Vice President of Community Colleges for International Education (CCIE) and Vice President of the Global Beca Foundation. He has been president of many of his professional organizations, including the American National Research and Planning Council for Community Colleges (NCCCRP), the RP Group, the California Association of Research and Planning, and board member of the San Mateo County Workforce Investment Board.
He is a published author and speaker on topics of higher education management, data mining big data, planning, and international education. He is or has been a member of Joint Venture Silicon Valley Strategy Development; China Information Economics Society Associate; Achieving the Dream Coach – a National Initiative by the Bill and Melinda Gates Foundation and the Lumina
Foundation.
Seminar Highlight -
Speaker: Mr Alvin Tai
Topic: A Singaporean's Perspective on Studying in USA - How to Succeed!
Time and Location: 1115am, Seminar Room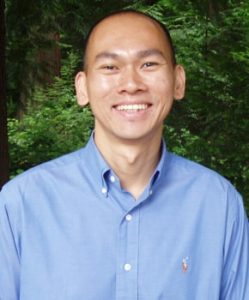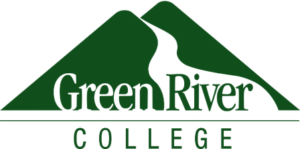 Mr. Alvin Tai, Director of International Outreach for Green River College. He is a Singaporean, born and raised in Singapore. Alvin came to USA as an international student himself. He has a bachelor degree from Purdue University and completed his Master's degree with Fordham University.
Green River College has 8,000 students with 1,600 international student from 66 countries. It has a beautiful campus located in Auburn, south of Seattle, Washington. GRC is a leader in university transfer with more than 40 university transfer pathways to four-year universities. Singapore Airlines recently launch a direct flight making it easier to get to Seattle within 15 hours.
Alvin and his family has settled down in Auburn where Green River College is located. His passion and interest lies in International Education where he hope to assist international students during their international experience in the U.S. Alvin will like to use what he has learned to help students obtain not a only a good life, but a great life. 
Other speakers from Kapiolani Community College, Diablo Valley College and Everett Community College
Other participants include...
Foundation Pathway Providers
StudyGroup
Cambrige Education Group
Kings Education
and others to be confirmed
About USA Community College Education Fair & Seminar 2020
USACC is the flagship event of Global Study Abroad featuring the best of community college education in USA. It is a platform for the organisers and education institution to share what USA community colleges and USA education in general got to offer to students in Singapore and the region. It is also a platform for students and parents to interact with education providers and to gain further insights. 
Background of Global Study Abroad
The organiser, Global Study Abroad, is helmed by 2 previous USA university graduates, Mark and Wee Kiat. Both Mark and Wee Kiat first met each while studying in Hawaii, USA in 1997. Mark came to USA after taking his O-level and Wee Kiat after his A-level. Mark went on to complete his degree in San Diego, California while Wee Kiat stayed on in Oahu, Hawaii.
Fate would reunited them again while both were stationed in China for work in the early 2000s. Their common interest in international education would bring them together to promote overseas education. They started with USA and gradually expanded to included countries such as UK, Australia, Canada and many more.
What can Global Study Abroad do for you?
FREE Consultation
FREE Application process service
FREE Document checking and review
FREE Visa guidance and assistance
FREE Accommodation arrangement
FREE Travel assistance
*Any fees and charges would be transparent and made known.
**No fees charged by the education institution will be collected on behalf
Watch clip below to know more about Global Study Abroad!
USACC 2020 Registration Form
To RSVP, please fill in your details below. We will be providing a confirmation after the registration. Please do provide us with accurate details.