Established in 1993, Glasgow Caledonian University (GCU) is Scotland's third biggest university, home to more than 20,000 students. Situated in the heart of Glasgow city centre, the University enjoys the recent £45million invested in state-of-the-art facilities in its modern campus. Cited as one of UK's 'dynamic and innovative" higher institutions, the University is consistently ranked among UK's top 10 Modern Universities. Glasgow Caledonian University takes pride in its ultra-modern, award-winning Saltire Centre; the focus of learning and student services that offers one of Scotland's finest learning environments. The current Chancellor is Nobel Peace Prize Winner and Global Anti-poverty campaigner Professor Muhammad Yunus.
In order to help students secure the best opportunities for work placements and internships, Glasgow Caledonian University has links and partnerships with various multinational companies (MNCs), organisations and public sector. GCU's career-focused courses resulted in the University attaining outstanding employment rate of 95% (DLHE, 2015).
The only university in Scotland to offer Optometry and Vision Sciences. Suitable for Polytechnic Diploma applicants in Occupational Therapy and Physiotherapy. Degree-conversion. Non-relevant Diploma holders such as Sports Science are also welcome to apply.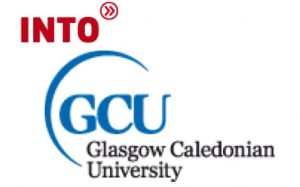 Foundational Pathways
International Year One - For entry into second year of undergraduate program
Built Environment

Business and Management

Computing

Engineering

Science
Intakes:
January, April, June, September, October
International Year Two - For entry into third year of undergraduate program
Built Environment

Business and Management

Computing

Engineering
Intakes:
January, April, June, September, October
Graduate Diploma - For entry into specialist postgraduate degrees
Built Environment

Business and Management

Computing

Engineering
Intakes:
January, March, April, June, September, October
Pre-Master's - For entry into postgraduate program
Pre-sessional Pre-Master's
Intake:
October
English Language Courses
Pre-sessional English

Academic English

Study Abroad with English
Intakes:
January, April, June, July, October, November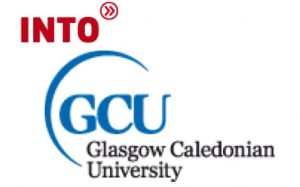 Foundational Pathways
International Year One - For entry into second year of undergraduate program
Built Environment

Business and Management

Computing

Engineering

Science
Intakes:
January, April, June, September, October
International Year Two - For entry into third year of undergraduate program
Built Environment

Business and Management

Computing

Engineering
Intakes:
January, April, June, September, October
Graduate Diploma - For entry into specialist postgraduate degrees
Built Environment

Business and Management

Computing

Engineering
Intakes:
January, March, April, June, September, October
Pre-Master's - For entry into postgraduate program
Pre-sessional Pre-Master's
Intake:
October
English Language Courses
Pre-sessional English

Academic English

Study Abroad with English
Intakes:
January, April, June, July, October, November
Scholarship, Bursary or Grants
GCU (2017/2018) -
Receive a guaranteed £2,000 annual cash bursary for the first three years of your degree (totalling £6000), plus a £9000 tuition fee waiver for the fourth year
GCU British School of Fashion - 
Marks & Spencer (M&S) Full Fee Scholarship 
retailRIGHT Scholarship Full Fee Scholarship
5% Early Payment Discount
International Scholarship
Santander Scholarship
Please contact us for more information
Scholarship, Bursary or Grants
GCU (2017/2018) -
Receive a guaranteed £2,000 annual cash bursary for the first three years of your degree (totalling £6000), plus a £9000 tuition fee waiver for the fourth year
GCU British School of Fashion - 
Marks & Spencer (M&S) Full Fee Scholarship 
retailRIGHT Scholarship Full Fee Scholarship
5% Early Payment Discount
International Scholarship
Santander Scholarship
Please contact us for more information
Contact Us
Please fill in your details below and we will get back to you shortly